Welcome to banking in the U.S.
We're here to help you navigate your financial journey in the U.S. We have tools, resources and specialists to help you with everything you need to open a new bank account, in person.
Students
Bank of America Advantage SafeBalance Banking® is a great choice for international students. We're here to help you through the entire process and have outlined all the needed documents to get started.
Learn more
Professionals
There's more than one reason to come to the U.S., and we offer more than one solution to meet your needs. There are a couple of documents required to open your account, and we're here to help you prepare.
Learn more
Talk to one of our specialists
If you are a U.S. visa holder, we can help you get started in person at one of our many locations. You can even book your appointment before you arrive.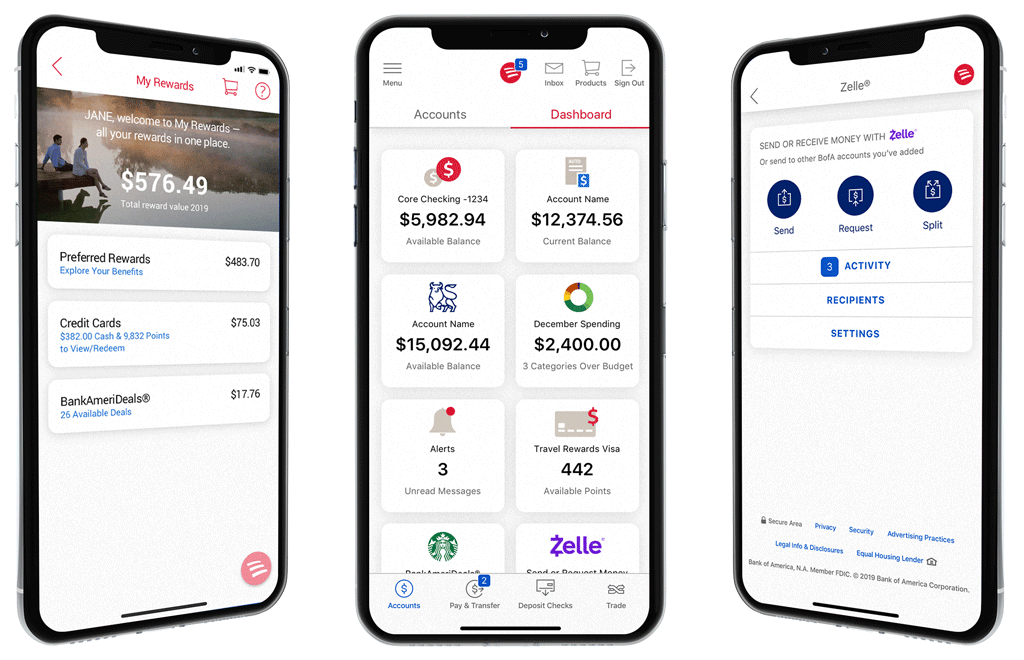 Mobile and Online Banking1
Manage your money from almost anywhere
Our mobile app can help you stay in control of your finances when you're home, traveling or at the library.
Send money easily and securely
Splitting expenses? With Zelle® you can send and receive money with friends and family in minutes2 no matter where they bank in the U.S.
Convenient global money transfers
It's easy to send money back home. International wires can be sent from anywhere you can sign in to Online Banking.
Helpful articles and tools
International student? Why you should open a U.S. bank account
Learn how opening a U.S. bank account can help you save money and make it easier to manage your finances. Read more
7 common bank fees explained
If you've ever felt like your bank charged you for something and you didn't see it coming, this list is for you. Read more
Today's exchange rate
Our foreign exchange calculator can help you find out how much your currency is worth in U.S. dollars. Try it
Are we nearby?
Applications for U.S. visa holders can only be done in person at one of our financial centers. Even if you haven't arrived in the U.S. yet, you can schedule your appointment now.

Find a location
1 Mobile Banking requires that you download the Mobile Banking app and is only available for select mobile devices. Message and data rates may apply. ↩
2 Zelle should only be used to send money to friends, family or others you trust. ↩
We recommend that you do not use Zelle to send money to those you do not know. Transfers require enrollment in the service and must be made from an eligible Bank of America consumer or business deposit account to a domestic bank account or consumer debit card. Recipients have 14 days to enroll to receive money or the transfer will be canceled. Transactions typically occur in minutes when the recipient's email address or U.S. mobile number is already enrolled with Zelle. We will send you an email alert with transaction details after you send money using Zelle. Dollar and frequency limits apply. See the Online Banking Service Agreement at bankofamerica.com/serviceagreement for further details. Data connection required. Message and data rates may apply. Neither Bank of America nor Zelle offers a protection program for any authorized payments made with Zelle.
Zelle and the Zelle related marks are wholly owned by Early Warning Services, LLC and are used herein under license.
Better Money Habits, Bank of America and the Bank of America logo are registered trademarks of Bank of America Corporation